---
SFWRITER.COM > Novels > Factoring Humanity > Cover Blurb

---
Cover Blurb
Factoring Humanity
by Robert J. Sawyer
Nebula Award-winning author of The Terminal Experiment
---
$23.95 ($31.95 CAN)
ISBN 0-312-86458-2

---
Factoring Humanity
"A serious-minded SF novel featuring people caught in a genuine personal crisis." — Science Fiction Chronicle
---
Robert J. Sawyer's recent novels Frameshift and the Hugo-nominated Starplex have cemented his reputation as one of the fastest-rising stars in the science fiction firmament.
In 2007, a signal is detected coming from the Alpha Centauri system. Mysterious, unintelligible data streams in for ten years. Heather Davis a professor in the University of Toronto psychology department, has devoted her career to deciphering the message. Her estranged husband, Kyle, is working on the development of artificial intelligence systems and new computer technology utilizing quantum effects to produce a near-infinite number of calculations simultaneously.
When Heather achieves a breakthrough, the message reveals a startling new technology that rips the barriers of space and time, holding the promise of a new stage of human evolution. In concert with Kyle's discoveries of the nature of consciousness, the key to limitless exploration — or the end of the human race — appears close at hand.
Robert Sawyer creates his most gripping thriller yet, a pulse-pounding tour of the farthest reaches of technology.
---


Robert J. Sawyer lives in Thornhill, Ontario.
---
More Praise for Robert J. Sawyer and Frameshift
"Filled to bursting with ideas, characters, and incidents." — The New York Times
"Robert J. Sawyer's Frameshift is a thriller backed up by fascinating research and a penetrating intelligence. With it, he vaults cleanly and assuredly into Dean R. Koontz territory." — Terence M. Green
"You hardly need me to tell you to buy his latest, Frameshift. you know it's good, you know he gets the techy bits right, and you know he's interesting and thought-provoking." — Analog
"Frameshift is one of those rare novels that reminds us of just how exciting science can be." — The Edmonton Journal
---
Jacket art and design by Shelley Eshkar and Jan Uretsky
Author photo by Carolyn Clink

---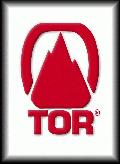 A TOR HARDCOVER
Distributed in the United States by
St. Martin's Press
175 Fifth Avenue
New York, NY 10010

Distributed in Canada by
H. B. Fenn and Company, Ltd.

---
More Good Reading
More About Factoring Humanity
Other cover blurbs

---
---
Copyright © 1995-2020 by Robert J. Sawyer.