---
SFWRITER.COM > Novels > Frameshift > North American Covers

---
North American Covers
Frameshift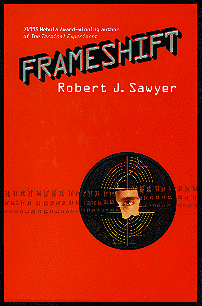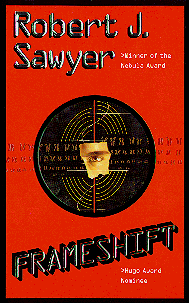 Covers of the North American editions of Frameshift, published by Tor. The May 1997 hardcover (ISBN 0-312-86325-X) is on the left, and the November 1998 paperback (ISBN 0-812-57108-8) is on the right. The text in the lower-left of the paperback cover says "Hugo Award Nominee."
---
Cover art by Bruce Jensen.
Jacket design by Drive Communications.
---
More Good Reading
More about Frameshift
cover art index

---
---
Copyright © 1995-2020 by Robert J. Sawyer.