---
SFWRITER.COM > Short Stories > Iterations > North American Covers

---
North American Covers
Iterations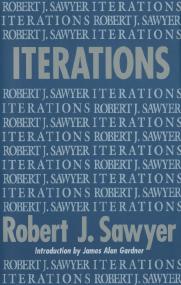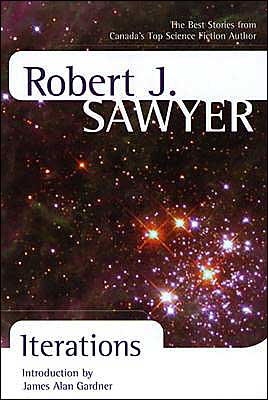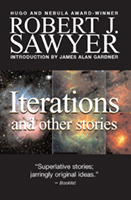 Covers of the North American editions of Iterations.
On the left is the hardcover, published for the Canadian market in January 2002 by Quarry Press of Kingston, Ontario. The cover and interior were designed by Susan Hannah. (ISBN 1-55082-295-0)

In the centre is the trade paperback edition, published in February 2004 by Red Deer Press of Calgary, Alberta. The cover was designed by Erin Woodward. The text is the same as in the hardcover edition. (ISBN 0-88995-303-1)

On the right is the new cover for the trade paperback, published in March 2008 by Red Deer Press. The cover and interior were designed by Karen Thomas. (ISBN 978-0-88995-416-8)

---
More Good Reading
More about Iterations
Cover art index
Rob's short stories

---
---
Copyright © 1995-2020 by Robert J. Sawyer.