---
SFWRITER.COM > Novels > Terminal Experiment > Analog Cover

---
Analog Covers for Starplex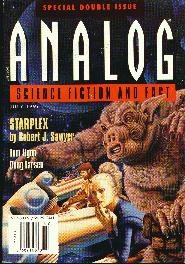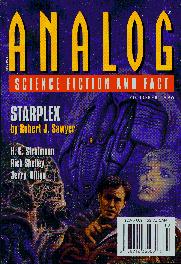 Covers of the July 1996 and October 1996 issues of Analog, which contain the first and fourth installments of the serialization of the novel Starplex, by Robert J. Sawyer. The one on the right was a nominee for the Chesley Award, the highest honor for SF art.
---
Both covers by Jim Burns.
---
More Good Reading
More About Starplex
Analog cover for The Terminal Experiment
cover art index

---
---
Copyright © 1995-2016 by Robert J. Sawyer.