---
SFWRITER.COM > Short Stories > Contents: Ark of Ice

---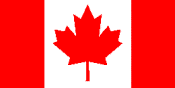 Ark of Ice: Canadian Futurefiction
Edited by Lesley Choyce
Published in trade paperback by
Pottersfield Press (ISBN 0-919001-73-4)
in September 1992, $14.95, 285pp
Pottersfield Press
Lawrencetown Beach
RR #2 • Porters Lake, Nova Scotia, Canada • B0J 2S0

One of the seminal anthologies of Canadian science fiction, handsomely combining work by those mostly associated with the genre (Green, Weiner, Gotlieb, Trudel, Dorsey, etc.) with major names from the world of Can-Lit (Fetherling, Findley, Atwood, Kinsella). Belongs in every Canadian SF collection.
---
Table of Contents:
"Blue Limbo" by Terence M. Green
"The Letter" by Andrew Weiner
"The Newest Profession" by Phyllis Gotlieb
"Letters Home" by G. M. Cunningham
"The Price of Land" by Monica Hughes
"The Falafel Is Better in Ottawa" by Jean-Louis Trudel
"Scenes from Successive Futures" by Tom Marshall
"In His Moccasins" by H. A. Hargreaves
"The Immaculate Conception Photography Gallery" by Katherine Govier
"Living in Cities" by Candas Jane Dorsey
"Memoirs of the Renaissance" by Douglas Fetherling
"The Weighmaster of Flood" by Eileen Kernaghan
"What Mrs. Felton Knew" by Timothy Findley
"Outport" by Garfield Reeves-Stevens
"Greenhouse" by Geoffrey Ursell
"Where the Heart Is" by Robert J. Sawyer
"Centrifugal Force" by John Bell
"Shopping" [an excerpt from The Handmaid's Tale] by Margaret Atwood
"Invasion" by Sansoucy Walker
"User Friendly" by Spider Robinson
"Patches" by Lesley Choyce
"These Changing Times" by W. P. Kinsella
---
More Good Reading
Other Canadian SF Anthologies:
Rob's Short-Fiction Bibliography
---
---
Copyright © 1995-2020 by Robert J. Sawyer.