---
SFWRITER.COM > Short Stories > Contents: North of Infinity

---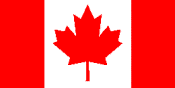 North of Infinity: Futurity Visions
Edited by Micheal Magnini
Published in trade paperback by
Mosaic Press (ISBN 0-88962-634-0)
in September 1998, Cdn$18.00 / US$14.95, 215pp
Mosaic Press
P.O. Box 1032
Oakville, Ontario, Canada * L6J 5E9

---
Table of Contents:
"The Killing Way" by David Nickle
"All My Family" by Colleen Anderson
"Roadkill" by Edo van Belkom (reprinted from Parsec, Vol. 2, No. 1)
"Roots of the Soul" by Dale L. Sproule
"Where the Heart Is" by Robert J. Sawyer (reprinted from Ark of Ice)
"Freedom is a Running Man" by Dat Pham
"The Malthusian Code" by Leslie Lupien
"To The Last Man" by Al Onia
"Rainy Season" by Robert H. Beer
"The Reef" by Ray Deonandan
"The Rapture of the Moonflower" by Giovanni Serafini (a pseudonym of editor Micheal Magnini)
"Poisson Distribution" by Leonid Spektor
---
More Good Reading
Other Canadian SF Anthologies:
Rob's Short-Fiction Bibliography
---
---
Copyright © 1995-2020 by Robert J. Sawyer.