---
SFWRITER.COM > Novels > FlashForward

---
FLASHFORWARD
The novel by ROBERT J. SAWYER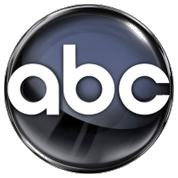 Basis for the ABC TV series!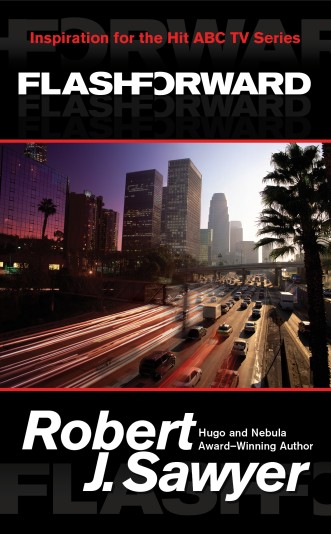 The consciousness of the entire human race jumps into the future for two minutes.
"A creative, soul-searching exploration of fate, free will, and the nature of the universe. This first-rate, philosophical journey, a terrific example of idea-driven SF, should have wide appeal." — Publishers Weekly (starred review, denoting a book of exceptional merit)
#1 Amazon.com Bestseller!
Globe and Mail Bestseller!
About the Novel:
Reviews of the Book:
Awards for the Book:
About the TV Series:
Video Interviews:
Audio Interviews:
Print Interviews:
More About the Book:
Other Goodies:
"A thoroughly entertaining novel." — CNN
---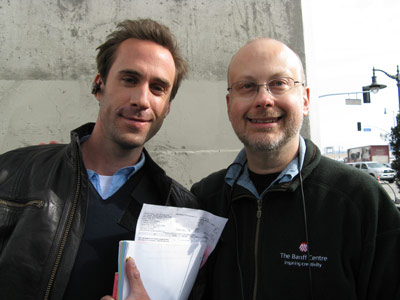 Above: FlashForward star Joseph Fiennes and
author Robert J. Sawyer on the set
More photos from the FlashForward set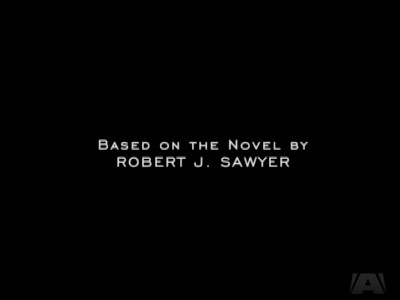 ---

Unabridged audiobook of FlashForward from Audible.com
---
Attention students: Robert J. Sawyer's novel FlashForward is discussed in The Gospel According to Science Fiction by Gabriel McKee (Westminster John Knox Press, 2007). Also see Fiona Kelleghan's paper "Time and the Fiction of Robert J. Sawyer: Flash Forward to the End of an Era" from the 2009 International Conference on the Fantastic in the Arts (MP3).
---
Buy the FlashForward MASS-MARKET PAPERBACK from your Favorite Local Bookseller, or

Buy the FlashForward TRADE (LARGE-FORMAT) PAPERBACK from your Favorite Local Bookseller
(note that Amazon.co.uk is not selling a Trade-sized edition)

Or buy an Autographed Copy directly from Rob!

---
No Bookseller Left Behind! If your store routinely stocks new copies of FlashForward, and offers a mail-order service, send an email to Rob with the URL of your catalog page for FlashForward, and he'll add a link to it right here.

And if you'd like a supply of free autographed FlashForward bookplates for your customers, just let Rob know how many you need and where to send them.
---
More Good Reading
Other novels by Robert J. Sawyer

---
---
Copyright © 1995-2020 by Robert J. Sawyer.