---
SFWRITER.COM > Canadian SF > Toronto: A Writer's Tour

---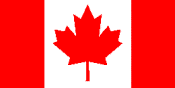 Toronto: A Writer's Tour
by Robert J. Sawyer
Copyright © 2002 by Robert J. Sawyer
---
Torcon 3, the World Science Fiction Convention, to be held August 28 to September 1, 2003, in Toronto, asked me to write an article for one of their progress reports. I thought a literary tour might be in order ...

(Update 2015: This was written 13 years ago for the Toronto Worldcon. The ROM's Dinosaur gallery has been completely renovated since then, and no longer matches the one depicted in my novel Calculating God; the Park Plaza hotel has been renamed the Park Hyatt; the Chapters flagship store on Bloor is gone; the Algonquin Square Table poetry workshop now meets at Bakka-Phoenix rather than Hart House; Bakka itself is at a new location (84 Harbord Street); and the World's Biggest Bookstore was demolished in 2014.)
Toronto is a great city for writers and readers, and in it science fiction never takes a back seat to other forms of literature.
Want a quick tour of some highlights? The main Torcon 3 hotel is the Royal York; it has direct access to Union subway station. Take a fifteen-minute subway ride north on the University line to Museum Station, then head up to the surface. Here, at the corner of Queen's Park and Bloor, you'll find the Royal Ontario Museum, Canada's largest (and, incidentally, the setting for my novel Calculating God and Margaret Atwood's Life Before Man). The ROM has the world's best collections of duckbilled dinosaurs and textile art, and the largest collection of Chinese artifacts outside China. (Don't miss the T. rex; it's in the Discovery Gallery, not the Dinosaur Gallery.)
When you're finished at the ROM, exit and walk just north to Bloor Street. At the corner, you'll find the Park Plaza Hotel. Its Roof Lounge is a popular literary hangout, frequented by novelists, editors, and journalists. Caricatures of famous habitués adorn the walls.
Head east on Bloor Street a long block to the beautiful flagship store for Chapters, Canada's largest bookstore chain. Note that the Canadian prices on books are often less than the fair conversion of the American prices; you might want to stock up on new releases here.
When you leave Chapters, head back west along Bloor, then south on Queen's Park, passing the front of the ROM again. (You'll also pass one of Toronto's great embarrassments, the husk of the McLaughlin Planetarium, once the finest in North America, now closed, thanks to provincial funding cutbacks.)
Your next stop is Hart House, the wonderful old student centre at the University of Toronto; it's named for Hart Massey, scion of one of Canada's leading industrial families and a cousin of Raymond Massey, who starred in the classic flick Things to Come.
Hart House is, logically enough, on Hart House Circle, which is south of Hoskins Avenue and west of Queen's Park. The Hart House Library is worth seeing for its ambiance. It's always been a favourite literary hangout. Canada's master ghost-story writer, Robertson Davies, used to hold forth there; the Canadian Science Fiction and Fantasy Foundation chose it as the venue for their Phyllis Gotlieb Celebration; and SF writer Terence M. Green had his first date there with the woman who is now his wife.
Hart House is also where OSFiC, the late lamented Ontario Science Fiction Club (which was involved with running the first two Torcons), met in its later years. Many of us filthy SF pros with fannish roots were often seen at its meetings, including authors Robert Charles Wilson, Tanya Huff, and myself (club moderator, 1981-82), Hugo nominated artist Taral Wayne, and editors Patrick Nielsen Hayden and Don Hutchison. (Hart House is also home to the Taddle Creek Writers Workshop, where I teach SF writing the first week of July each year.)
On alternate Sunday afternoons throughout the academic year, the Algonquin Square Table poetry workshop meets at Hart House; many of its members write SF poetry, including Analog contributors David and Carolyn Clink, and On Spec contributors Mici Gold and Sandra Kasturi. Also a regular is Susan Manchester, wife of best-fanzine Hugo-winner Mike Glicksohn.
Head down Hart House Circle, and find number 39a, the famed "Coach House." This is the home of the McLuhan Institute, devoted to the study of pioneering Canadian communications theorist Marshall McLuhan.
Then walk east into Queen's Park (the park, not the street), and look at the British-style Ontario Parliament buildings to your south. Continue east across the park, and you'll come out at Wellesley Street.
Two blocks farther east, Wellesley crosses Yonge, the longest street in the world. Head a half-block north on Yonge's west side and you'll find yourself at Bakka, the world's oldest science-fiction specialty store (Bakka [noun, myth]: In Fremen legend, the weeper who mourns for all mankind).
There you'll encounter the elfin John Rose, longtime proprietor, plus a staff who knows the stock inside and out; you'll get honest recommendations to buy or skip a book, and you'll find some British editions not available in the United States. While you're at it, pick up copies of Bakka's own line of handsome books, featuring reprints of classic Canadian SF, and copies of the Canadian SF magazines On Spec and Parsec. And check out the wall of fame: photographer Tom Robe's gallery of writers who have signed at Bakka over the years.
Working at Bakka has long been a rite of passage for Canada's SF&F authors. DAW mainstay Tanya Huff was manager for many years, I worked there in 1982, Campbell Award winners Cory Doctorow and Nalo Hopkinson have been on staff more recently, and Michelle West, a fantasist for DAW and a columnist for F&SF, still works there.
[Note: Bakka has moved since I wrote the above. It's now at 697 Queen Street West, just west of Bathurst Street; Glad Day, below, is still upstairs of 598 Yonge.]
Upstairs from Bakka is Glad Day, Toronto's leading gay-and-lesbian bookstore. Pick up a copy of Michael Rowe's Lambda-award-nominated anthology Queer Fear here for a selection of great horror stories by leading gay and straight genre writers including Edo van Belkom, Nancy Kilpatrick, and David Nickle. (For those who are interested, Canada's biggest gay neighbourhood starts here at Wellesley and Yonge and continues on to the east.)
Now, if you walk north on Yonge Street for four blocks, you'll come to Bloor and Yonge, the crossroads of Toronto, and the most expensive intersection in all of Canada. One block farther north on the west side, you'll find Book City, one of Toronto's great independents, and well worth a browse. Across the street, you'll see the red pyramid of the Toronto Reference Library, a startlingly modern building designed by Canada's leading architect Raymond Moriyama (who also designed the Ontario Science Centre, a lengthy trip from the Royal York, but well worth seeing).
On the library's ground floor, you'll find the Canadian-authors collection, enhanced with clipping files on all your favourite Canadian writers. Upstairs is the Sherlock Holmes room, a recreation of the study at 221B Baker Street, housing a great collection of Doyle first editions and Sherlockiana. Many a science-fictional event has taken place at this library, including the launch of the most-recent volume of Don Hutchison's acclaimed Northern Frights anthology series.
In the lobby of the library (or at just about any other store or pub in Toronto), pick up free copies of Now, eye, and The Word. The first two are weekly arts-and-culture newspapers, both with comprehensive events calendars; The Word is a monthly guide to literary happenings in Toronto, including readings, signings, and more.
Walk a block south to Yonge and Bloor, and hop on the subway again, going three stops south on the Yonge line to Dundas station. Just south of the station is Toronto's shopping mecca, The Eaton Centre, but more interesting are the things you'll find to the north. If you walk up one block, you'll come to Edward Street on the west side. A half-block west along Edward takes you to The World's Biggest Bookstore. It isn't really the world's biggest anymore, but it was in the late 1970s, when it first opened. Indeed, it was Earth's first book superstore: Barnes and Noble, Borders, and others copied the idea from it. Science fiction takes pride of place here; it's the best-selling fiction category in the store, and the copious SF shelves, appropriately, are the first ones on your right as you come in.
Once you're finished at World's Biggest, head back out to Yonge and go one more block north to Elm Street. It's worth ambling in a half-block to gaze at the facade of The Arts and Letters Club, a private, members-only club that historically was the hangout of Canada's great authors and painters. If there ever was a Canadian counterpart to the Algonquin Round Table, it was within these walls. But, in typical Canadian fashion, genre fiction is as welcome as the more highfalutin stuff here; the Crime Writers of Canada hold their open meetings at the club on the first Thursday of each month (drinks at 6:30; meeting, usually with a great speaker, at 7:00; if you're still in town on September 6, feel free to drop by).
Hungry yet? Toronto's most famous steakhouse, Barberian's, is right across the street from the Arts and Letters Club (the restaurant is named after its Armenian owner, by the way, not the table manners of the clientele). Toronto's writers often celebrate a sale or an award here.
There are many other great literary sites in Toronto. If you like walking tours, you might order a copy of Writer's Map of Toronto by John Robert Colombo (who edited the first Canadian SF anthology, 1979's Other Canadas); it's a bargain at Cdn$6.00 postpaid from Colombo & Company, 42 Dell Park Avenue, Toronto, Ontario M6B 2T6. Among other things, it'll show you how to find 997 Briar Hill Avenue, where A. E. van Vogt wrote most of Slan.
Also a great reference is the book Toronto: A Literary Guide by Greg Gatenby, artistic director of Toronto's Harbourfront International Festival of Authors, the finest literary festival in the world (held in late October each year; again, in Canadian fashion, it's long embraced SF writers: Ursula Le Guin, Torcon 3 toastmaster Spider Robinson, myself, and many others have read there). This 622-page compilation is just Cdn$19.95; the publisher is McArthur & Company, and Canada's leading online bookseller, Chapters.ca, will ship it anywhere in the world.
And speaking of reference, although there's little to actually see here, if you've been trying to track down an obscure work of SF or an old fanzine, drop by The Merril Collection of Science Fiction, Speculation and Fantasy, the world's largest public-library collection of SF, named in honour of the great SF editor Judith Merril, who founded it. The stacks are no longer open for public browsing (a real pity), but the cheery librarians, led by Lorna Toolis, will happily get any specific item out for you. Many fine readings and book launches have been held here, sponsored by Toronto's highest-profile fan group, The Friends of the Merril Collection. Also meeting there regularly is Toronto's current SF literary club, The Space-Time Continuum.
I hope you have a great time in Toronto.
---
Robert J. Sawyer is a best-novel Nebula Award winner and a six-time Hugo Award nominee. His novel Calculating God (Tor) was named the best SF novel of 2000 by The Rocky Mountain News and Borders.com.
---
More Good Reading
More about Canadian SF
Random Musings index
Encyclopedia Galactica entry on Canadian Science Fiction
Ten recommended Canadian SF novels
Northern Lights: ten years of news notes about Canadian SF authors.
Entry on Rob from Canadian Who's Who

---
---
Copyright © 1995-2020 by Robert J. Sawyer.