---
SFWRITER.COM > About Rob > Top Ten Things to Know

---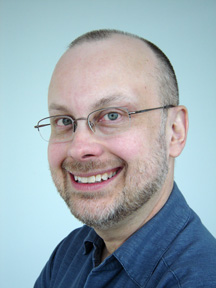 The Top Ten Things To Know About Robert J. Sawyer
Robert J. Sawyer is "the dean of Canadian Science Fiction," according to The Ottawa Citizen, "just about the best science-fiction writer out there," according to the Denver Rocky Mountain News, and "by any reckoning, among the most successful Canadian authors ever," according to Maclean's.

Rob has sold 23 science-fiction novels to major U.S. publishers, and his books have been translated into 19 languages; the ABC TV series FlashForward was based on his novel of the same name.

He is one of only eight writers in history — and the only Canadian — to win all three of the world's top science-fiction awards for best novel of the year: the Hugo (which he won in 2003 for Hominids), the Nebula&nbsp (which he won in 1996 for The Terminal Experiment), and the John W. Campbell Memorial Award (which he won in 2006 for Mindscan).

He's also won a record-setting fourteen Canadian Science Fiction and Fantasy Awards ("Auroras"), as well as an Arthur Ellis Award from the Crime Writers of Canada.

He's won the top science-fiction awards in Canada, China, France, Japan, Spain, and the United States; in total he has received 53 national and international awards for his writing.

He holds honorary doctorates from Laurentian University and the University of Winnipeg and in 2008 was named one of the "30 most influential, innovative, and just plain powerful people in Canadian publishing" by Quill & Quire, the Canadian-publishing trade journal.

He's very much in demand as a keynote speaker, addressing such groups as the Federation of State Medical Boards and the Canadian Public Relations Society, and corporations including CA, Google, Lockheed Martin, and Sanofi-Aventis.

He has made almost 700 radio and TV appearances, including Canada AM, NPR's Science Friday, and Rivera Live with Geraldo Rivera.

He's taught writing at the University of Toronto, Ryerson University, Humber College, and the Banff Centre, and been writer-in-residence at the Toronto, Kitchener, and Richmond Hill Public Libraries, and the Canadian Light Source, Canada's nationa synchrotron.

His award-winning website at sfwriter.com was the world's first science-fiction author website and has been called "the best author's page on the Internet;" it contains over one million words of sample chapters, articles, interviews, and reviews.
---
More Good Reading
More about Rob
Rob's curriculum vitae (CV)

Press backgrounder: Robert J. Sawyer
Press backgrounder: SF Awards

Published profiles of Rob
Press-release index

Booking Rob as a keynote speaker
Comments from event organizers
Rob's upcoming appearances

---
---
Copyright © 1995-2020 by Robert J. Sawyer.